Stations for focused work or teamwork
Flexible spaces that encourage both heads down work and open collaboration. Pull up a seat to your private workspace for a conference call or swivel over to a teammate for open conversation. Incorporate privacy screens, mobile marker boards and pull-out pantries for added space division and storage.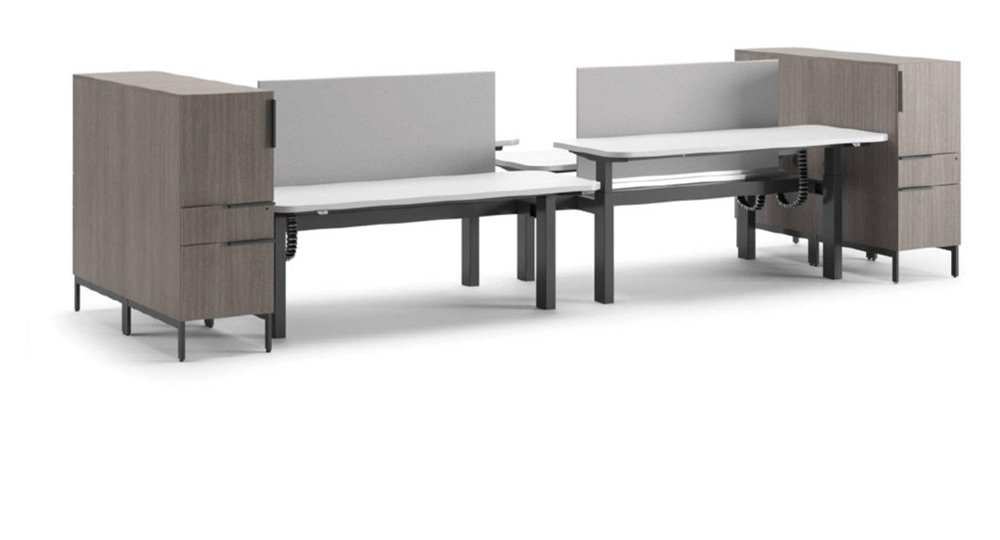 Products for an open plan
Introducing
Flux Lockers
Lockers and cubbies combined for smart, integrated storage.
See the Collection